Social Emotional & Ethical Learning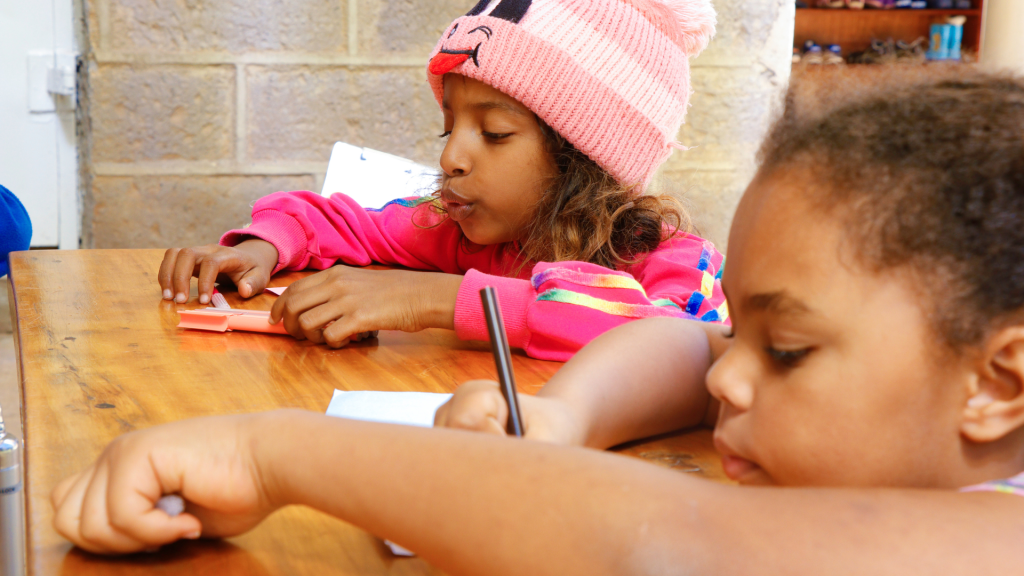 Social Emotional and Ethical Learning is an innovative primary and high school education program. It is a framework and curriculum that provides a science-based approach for whole student development through cultivating social, emotional, and ethical intelligence. SEE Learning is the result of a collaborative international team of curriculum writers, teachers, and experts in education, developmental psychology, and neuroscience.
SEE Learning expands on the field of social-emotional learning (SEL) by drawing from new developments in educational practice and scientific research.
Key additional components include:
Attention and Awareness Training
Compassion for Self and Others
Trauma and Resilience-informed Care
Systems Thinking
Ethical Discernment
The 3 domains and 3 dimensions of SEE Learning
SEE Learning is fundamentally based on three dimensions, which broadly encompass the types of knowledge and competencies it seeks to foster in students: (1) Awareness, (2) Compassion, and (3) Engagement. Furthermore, these three dimensions can be approached in three domains: (1) Personal, (2) Social, and (3) Systems.
The three dimensions of SEE Learning—Awareness, Compassion, and Engagement—relate intimately to each other and are therefore depicted as overlapping. Each contains a set of specific competencies that can be taught individually but are best understood within the context of the whole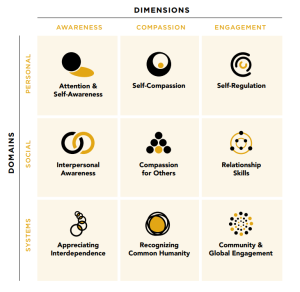 To support implementation, we provide both online and in-person training
We offer courses that prepare educators to bring SEE Learning to their students.
Getting Started with SEE Learning
Audience: Primary & high school educators, and interested organizations.
This educator preparation workshop consists of three (3) two-hour sessions, that are held live, either in person or online. It primarily prepares educators to teach the content of chapters 1, 2, 4, 6, and 7 of the curriculum. SEE Learning facilitators hold these sessions.
Taste of SEE Learning
Audience: Primary & high school educators, administrators, and interested organizations.
This is a single, two-hour, one-time session held in person or online, hosted by SEE Learning facilitators. This single session provides a general overview of the SEE Learning framework and program with a small amount of experiential content.
On top of the training, we offer long-term implementation support, typically, 1-2 years.